Message from the Director
Message from the Director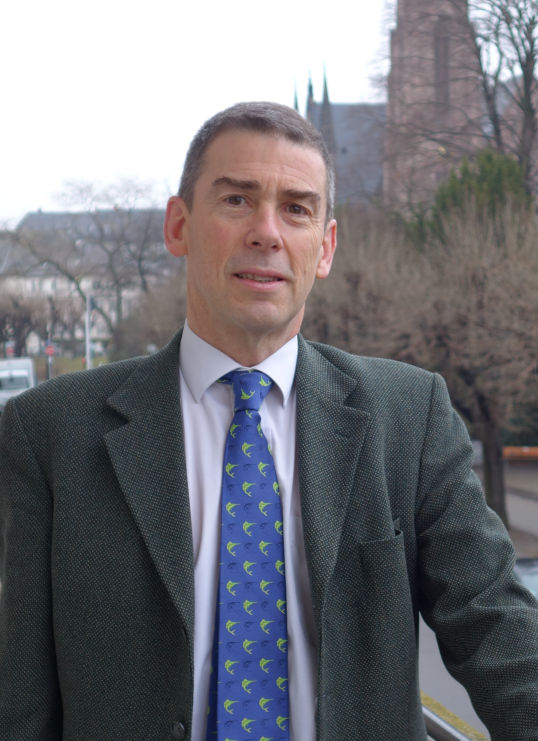 First and foremost, ENGEES is recognised for training engineers for more than 50 years, who are needed by decision-makers and companies in all areas of the water sector and more generally in services and projects related to the environment.
However, the school's strength lies primarily in its ability to adapt constantly to meet high-level, evolving demand for specialities and skills.
ENGEES currently admits, for a 3-year period, about one hundred young men and women (in equal proportions) per year, from French preparatory schools, or especially motivated students from Advanced Technician's Certificate (BTS) training and short-term universities.
ENGEES is dedicated to helping all students refine and advance their career plans. This individualised education, centred on a knowledge base of ENGEES engineering skills, is the core focus of the school's mission. Whether through the work-study program in partner companies, or through conventional student status, with a large proportion of projects and practical work placements, every effort is made to ease our engineers' transition from school to work.
This goal is achieved with the support of our professors and researchers in 4 research laboratories (hydraulics and processes, hydrology and hydrochemistry, ecology of aquatic environments, management of water and the environment in local areas), with all of the research and courses of the University of Strasbourg, and with the participation of professionals from companies and local authorities.
Supporting students' personalised plans, in order to realise the potential and aspirations of each young person in alignment with their career possibilities, is ENGEES' top priority.
Our recent engineering graduates are able to bring a wide range of skills to bear right from the very beginning of their careers and to continue capitalising on these competencies to keep growing, thanks to our internal specialisation pathways, dual degrees with our partners in France and abroad, doctorates, specialised masters, business administration masters and business engineering masters.
Training technical executives today who will meet the environmental and developmental challenges of the 21st century in local areas, is the mission that we would like to share with you in Strasbourg, at the heart of Europe, with all of the players of this vital sector, more innovative than ever.
Jean-François Quéré
Director of ENGEES